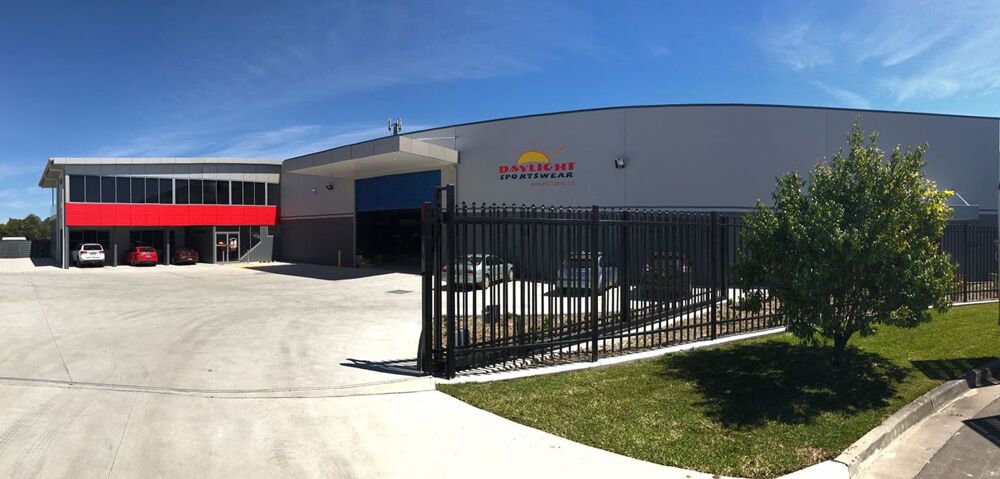 Founded in 1995, Daylight has established itself as one of the country's leading manufacturers and suppliers of school uniforms. We pride ourselves on our industry leading designs blending comfort and style seamlessly, with each uniform built to stand up the rigours of everyday wear. Currently, Daylight operates dual manufacturing facilities operating under strict quality control and ethical regulations, utilizing only the highest quality fabrics in order to provide superior uniforms whilst drastically reducing supply chain risk.
Daylight currently supplies over 100 schools with their uniform needs. We have a very successful and proven 'In-school uniform shop' program currently operating in schools throughout NSW, with our remaining customers choosing our wholesale option. We have a reputation for high quality, leading edge uniforms – boasting an innovative product line and a full extensive size range to ensure all our customers' demands are met.
As testament to the quality of our sports uniforms, Daylight was contracted to supply NSW Men's and Women's Cricket with all training and merchandising apparel for a total of six years. We also manufactured tracksuits and shorts for the Australian Cricket team under contract with their sponsor. All items for these contracts are made in our state of the art production facility in Kingsgrove, NSW.
Our unwavering commitment to quality has driven our success to date, ensuring there is indeed 'daylight' between our competitors and us. We are well placed to support your future needs.